STAKING
How To Stake Polygon (MATIC) Using Ledger and MetaMask
Polygon, a project that was founded in 2017, has emerged as one of the industry's most promising and successful initiatives.
It was first introduced as MATIC before changing its name to Polygon in April 2021. For Ethereum developers, Polygon offers a decentralized scaling platform that can be used to create dApps. At a reasonable cost, Polygon offers a faster network and greater security.
If you are looking to stake MATIC using your Ledger and MetaMask wallets, here's how.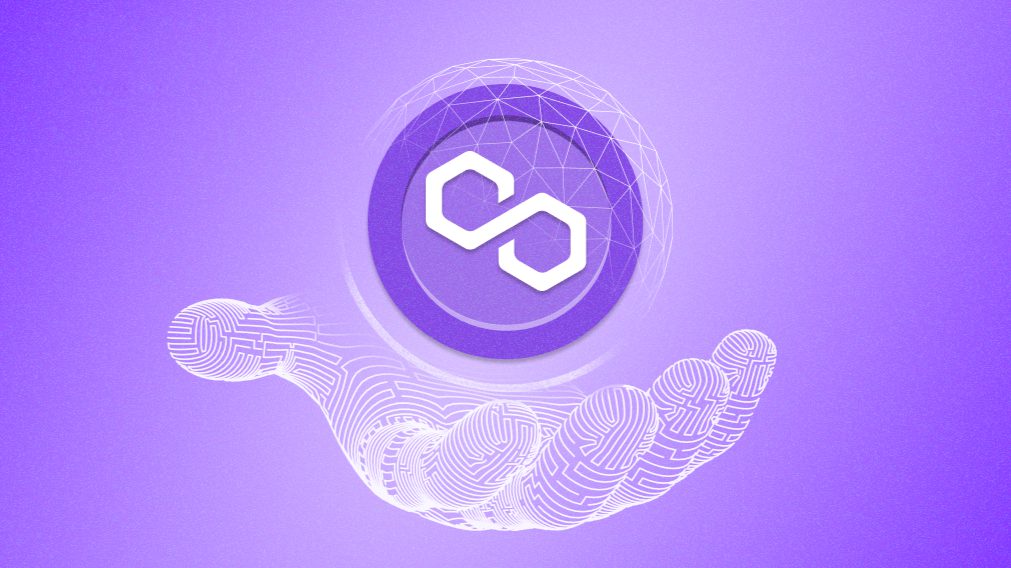 How to stake MATIC using Ledger?
Ledger is a cold wallet used for storing cryptocurrencies safely. Compared to a hot wallet, a cold wallet is safer. This is because crypto is stored offline and, as a result, is less prone to attacks and hacks.
To stake your MATIC using Ledger, follow the steps below:
Download and install the Ledger app from its website.
Navigate to your app and connect your hardware wallet using the USB cable.
Authorize your device by entering the PIN.
Give permission to allow the Ledger manager to use the wallet.
Click on "Manager" from the bottom left and choose "Install Ethereum (ETH) app."
Click on "Add account" and open the Ethereum app on your Ledger.
Once the authorization completes, the wallet with the available balances will display.
You will see a section "Add account."
Click on it and rename it "Ethereum (Polygon)" or anything that you wish.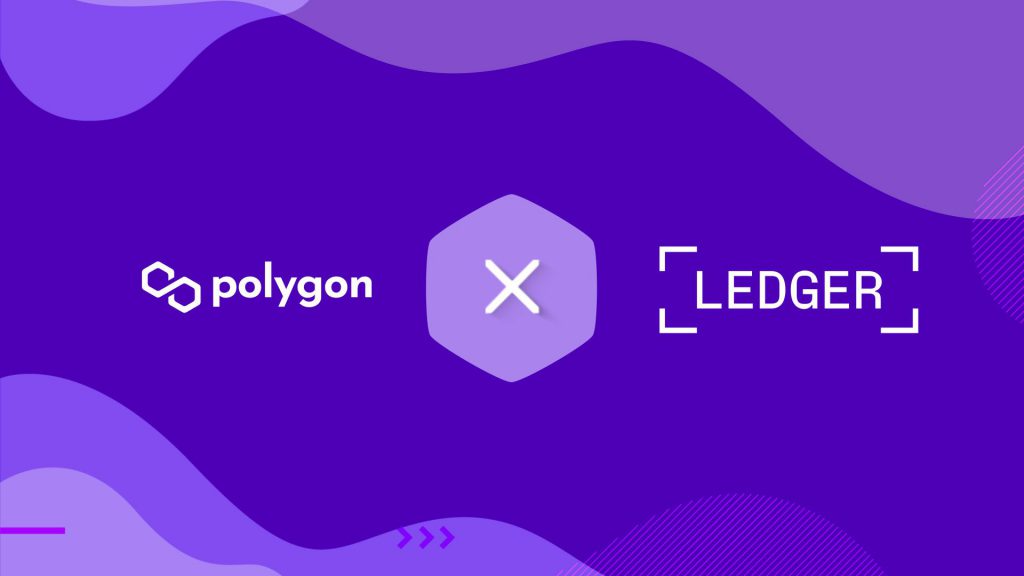 How to Connect Ledger to MetaMask?
The Ledger device may be seamlessly accessed for staking using the MetaMask wallet. Click on the circle symbol in the top-right corner of the MetaMask online wallet to link your hardware wallet.
Click on "Connect Hardware Wallet."
Ensure that the hardware wallet is plugged in and select your type of wallet.
Once connected, go to your accounts section and choose the account that you added on Ledger.
Click on "Receive" and select "Continue."
Verify the address and approve it on the device.
Once the address displays, click on "Done."
You will redirect to MetaMask to select your wallet for staking. Click on "Unlock."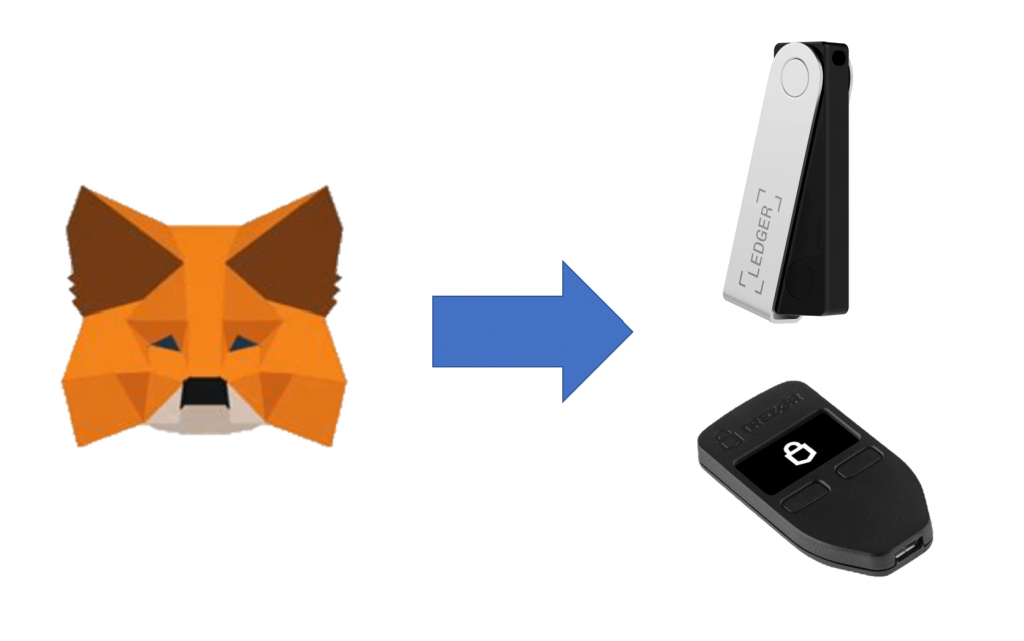 How to Connect Polygon Staking platform with Ledger?
To begin your staking process, initially, you have to connect your Ledger wallet with the Polygon staking platform.
Connect your MetaMask and select the account you chose for staking on Ledger.
Click on "Next" and authorize your transaction by clicking on "Connect." Then, sign the transaction.
Accept the sign message on your Ledger and it will connect to the Polygon staking platform.
Once it connects, you have to delegate your MATIC to earn rewards. There are several validators out there. Choose the best and most reliable validators. Click on "Become a validator" and you will see the list of all validators on the Polygon network. Once you choose your validator by analyzing the uptime, rewards, and total stake, click on "Delegate."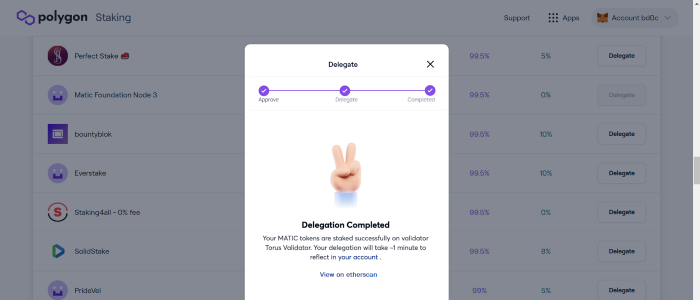 Mention the number of tokens that you wish to stake and click on "Continue." Once you click on "Delegate," the transaction will be complete. You will start earning your rewards.
Source link