METAVERSE
This Under the Radar Crypto Could Skyrocket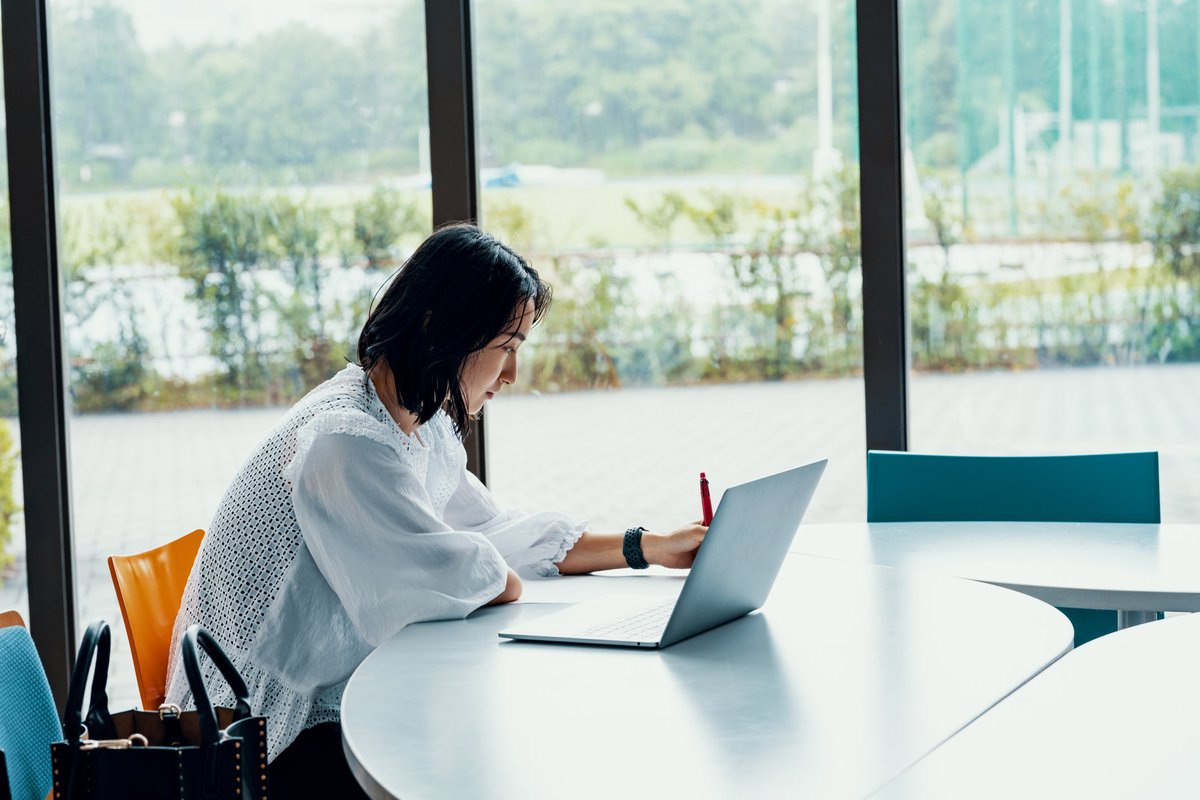 Here's a crypto that could power the metaverse and reward investors.
---
Key points
Render makes the process of creating high-quality 3D graphics more affordable.
Individuals can contribute their GPU power to the Render network to earn tokens.
Render is a metaverse and Web 3 token — both are popular sectors right now.
---
With over 17,000 cryptocurrencies on the market, uncovering hidden gems can be a time-consuming and risky business. Many coins and tokens will fail, and some are outright scams. But just one or two might go on to become the next Solana (SOL) or a new Ethereum (ETH) and produce incredible price gains.
One cryptocurrency that has a huge amount of potential and hasn't yet reached the top 100 cryptos by market capitalization is Render (RNDR). It's under the radar enough to be interesting, but on the radar enough to be listed on top cryptocurrency exchanges like Gemini and Coinbase.
What is Render?
Render is a distributed network that uses the processing power of a chain of individual computers to create 3D graphics. People who contribute their unused graphics processing unit (GPU) power to the Render network receive RNDR tokens. Virtual reality and 3D graphics projects use that network to render their visuals. It's one of several interesting real-world use cases for blockchain technology.
Rendering is the process of converting a 2D or 3D computer model into a realistic digital scene. The most obvious use is in movies and computer graphics, but there are others. For example, architects use rendering to create accurate 3D models of their projects. Rendering can take huge amounts of time and processing power, and previously would have involved an expensive studio.
As our world becomes more virtual, there's more demand for high-quality graphics and visual effects. Not only is Render able to complete complex jobs quickly, it also has a decentralized digital management system, meaning content creators have more control over how their work is stored and used.
Why Render could skyrocket
The main reason Render could skyrocket is that there's a growing market for its innovative solution. The digital community needs increasing amounts of computing power to process ever more complex graphics, and Render can meet that need.
Our top crypto play isn't a token – Here's why
We've found one company that's positioned itself perfectly as a long-term picks-and-shovels solution for the broader crypto market — Bitcoin, Dogecoin, and all the others. In fact, you've probably used this company's technology in the past few days, even if you've never had an account or even heard of the company before. That's how prevalent it's become.
Sign up today for Stock Advisor and get access to our exclusive report where you can get the full scoop on this company and its upside as a long-term investment. Learn more and get started today with a special new member discount.
Render was originally developed on the Ethereum blockchain, but it announced last year that it would also integrate with Solana. Transactions on Solana are much faster and cheaper, making Render even more accessible. Here are three reasons to pay attention to Render.
1. It's a metaverse and Web 3 token
Two of the big trends in crypto right now are metaverse tokens, which Ark Invest's Cathie Wood thinks could one day be worth trillions, and Web 3. Web 3 is a new generation of the internet that shifts power away from big companies and toward individuals, such as Render's decentralized network.
Several big companies such as Facebook (now Meta) and Microsoft are investing heavily in metaverses, and there are also a number of decentralized metaverses such as Decentraland (MANA) and Sandbox (SAND). Even if the metaverse sector doesn't grow as much as some think it might, these virtual worlds will still need a lot of high-quality graphics.
2. It's scalable
By using a network of individual computers, Render can easily scale to complete jobs of any size. This also gives designers more options in terms of the types of projects they can create.
3. It's more efficient
There's a lot of concern about the damage Bitcoin (BTC) mining does to the environment, which is justified. But not all cryptocurrencies are environmentally unsustainable. And some, like Render, put existing GPUs to better use, meaning companies don't have to buy additional hardware. Less wasted resources contributes to a smaller carbon footprint for the rendering industry as a whole.
Bottom line
The flip side to high potential gains in cryptocurrency investments is that there's also a risk these coins and tokens could collapse completely. This is a relatively new and unregulated market, and there are a lot of unknowns. It's important to do your own research and only invest money you can afford to lose.
One reason to be cautious is that Render already grew by over 3,500% in 2021, according to CoinGecko data. Other cryptos posted even greater gains in what was an extraordinary year, but it's still good to ask yourself whether this level of growth is sustainable.
Render does have a compelling use case and a strong management team behind it. It may not grow another 3,500% in 2022, especially given the changing economic and geopolitical conditions. But with a market cap of around $540 million, there's still space for it to grow. In the long term, this is a cryptocurrency with the potential to skyrocket.
Buy and sell crypto on an expert picked exchange
There are hundreds of platforms around the world that are waiting to give you access to thousands of cryptocurrencies. And to find the one that's right for you, you'll need to decide what features that matter most to you.
To help you get started, our independent experts have sifted through the options to bring you some of our best cryptocurrency exchanges for 2022. Check out the list here and get started on your crypto journey, today.